With the push of a button, Periscope chatters with all connected systems to learn from each one what was going on at the time of the event. It then displays this information on one screen so that the Driver Manager can quickly see what happened and why. Knowing there was a hard brake targets the coaching on how to stop a hard brake, but what if the real reason is that the driver was on the phone and looked up just in time to avoid the crash!
Periscope helps you now investigate deeper with the video indexed at the time of the event so you do not have to go looking for it in another system and enables all of the data to be shared with others for further comments privately, protecting the chain of custody.
Periscope then shares this data with the Driver (if desired) so that they can Self Coach on the event.
Let the driver see what you see and Self Coach.
Periscope will provide the ability to securely and privately share the information with anyone who needs to know. Periscope will then collect additional data for liability assessment and proof of effective monitoring and coaching.
Periscope is separated into three basic components:
1. Data capture – Connected to devices and databases of other things and systems, when there is an incident such as a forward collision, Periscope is able to talk to the different systems sharing a point in time and event to collect and organize information across systems.
2. Data visualizer – Organizes information into useful views. Below is an example of the instant view that sequences information across all systems reporting based on time when an event happens. This is used by management during reconstruction to determine what else was influencing the driver behavior and to identify the urgency and severity of an event.
3. In 2020 we created the Data Intelligence and analyzing components it is able to constantly monitor information such as data feeds from Geotab to monitor against variables known to create greater risks. for example, monitoring Seatbelt use, Windshield wiper access and even tire pressure and temperature provides not only information that helps to visualize what may be more of the causes when there is an event but also safety triggers that reach thresholds to avoid things such as tire blow outs.
It is our current mission to monitor and stop bad things from happening and use the data feeds to provide more Realtime decisions for the companies that use it.
Our systems have been built to take advantage of what comes next. We developed our own IOT systems, Big Data systems and Intelligent systems. A.I. requires that the machine learn from itself, ours follows directions set by humans.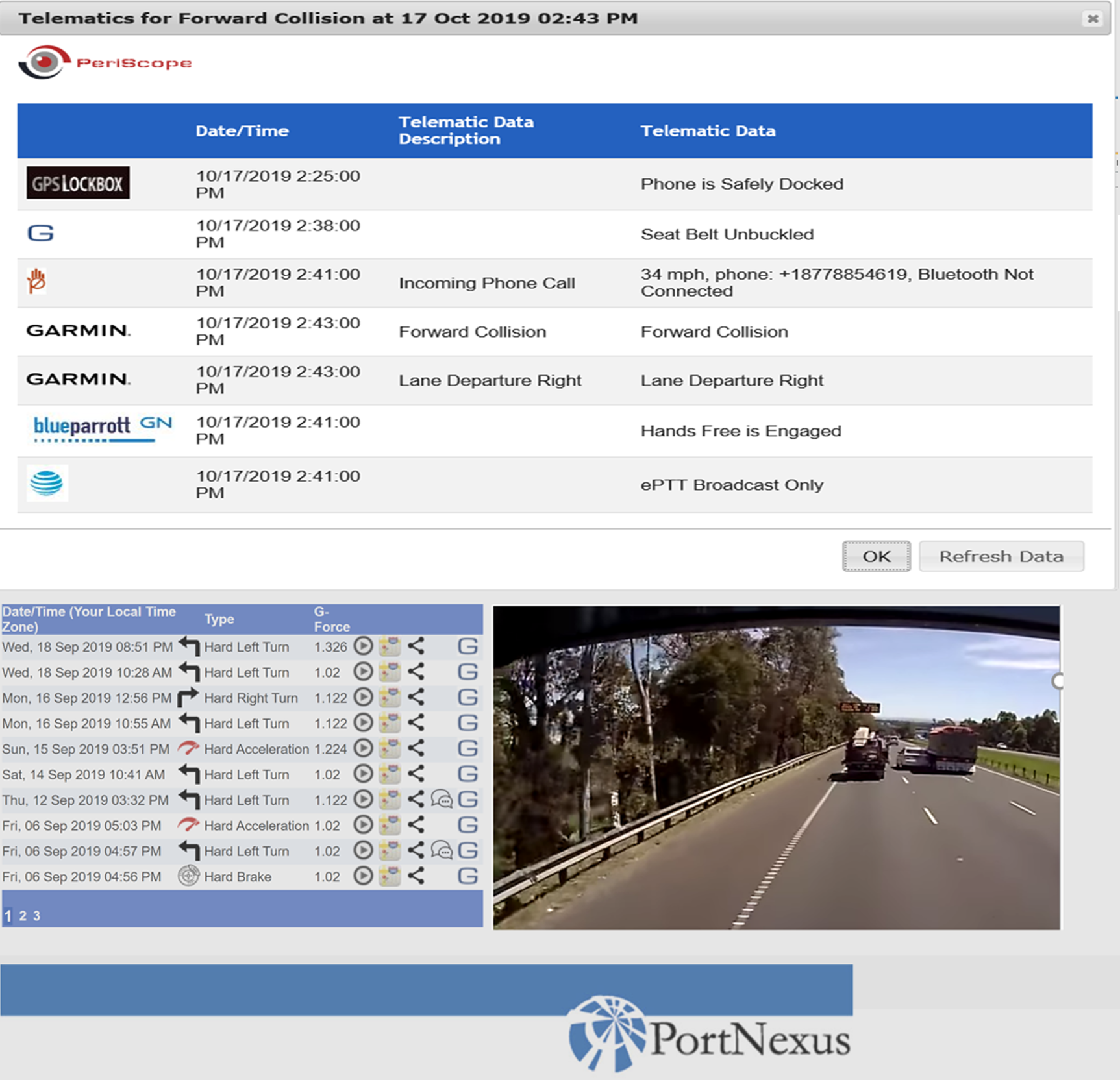 Because this data is liquid, the same data can be reformatted to the driver in a useful way for coaching and Self Coaching as below.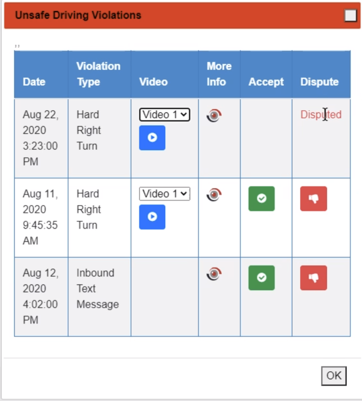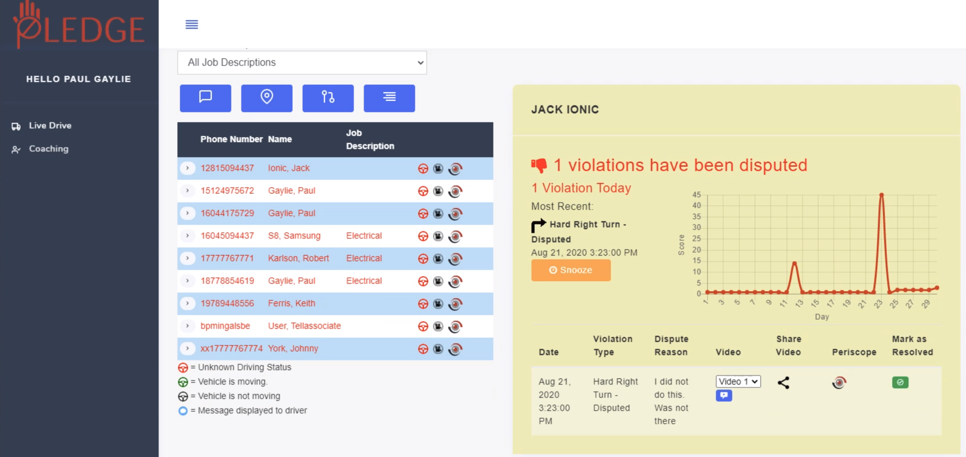 This same data is used to ensure that events are coached, closed and documented to prove the company is being diligent in monitoring the drivers and improvement.
Finally, accessing this data we are able to present customized and personalized reporting in the format the company wants it in that is useful and insightful.
Let us know how we can be helpful with your unique needs
Hard Driving Notifications
Hard driving events such as hard turns, breaking and starts – trigger notifications for coaches to use to help drivers drive more safely.
This solution will display the trip and the events for review on a map. Add the use of camera to it (see Sight Verify) and you also have the ability to visually see and hear what was going on at the time of the event.